Today is Blue Monday hosted by Sally at, Smiling Sally.  Please visit Sally's Blog for lots more blue.
Thank you Sally for the Blue Monday fun.
My sister, the antique dealer, asked me to come over to see a very special doll a couple of days ago.  She knows so much about dolls and buys them to sell.  She also has a wonderful collection of vintage dolls. 
I think most everyone knows who Shirley Temple is and there are countless dolls out there in her image.  She purchased the doll I am going to share with you today.  Adorable is the best description of this doll.  Just as Shirley Temple was the most adorable, talented and loved child star on the planet
I looked her up on Google and I am going to share a few facts about her today.
First this sweet Shirley Temple doll.
My inspiration for this post.
Shirley Temple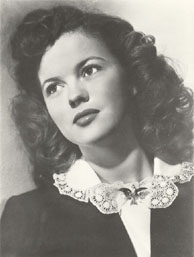 AKA Shirley Jane Temple
Born: 23-Apr-1928
Birthplace: Santa Monica, CA
Gender: Female
Race or Ethnicity: White
Sexual orientation: Straight
Occupation: Actor, Diplomat
Party Affiliation: Republican
Nationality: United States
Executive summary: Rebecca of Sunnybrook Farm
Shirley Temple was the most famous child actor in history. From 1936-38, Temple earned more than any other Hollywood star, starring in films that offered an hour and a half of optimism at the height of the Depression. Her movies were credited with restoring the Fox studio to profitability when it had teetered near bankruptcy.
Temple's mother had once had show business aspirations, and frequently played the phonograph and attended dance recitals while she was pregnant. Eight months after she was born, young Shirley was regularly swaying to music in her crib, and at three years of age she began taking dance lessons at Mrs. Meglin's Dance Studio in Los Angeles. She was discovered mere months later, when executives from a low-budget film company came by the dance studio. Temple began appearing in "Baby Burlesks", short films which spoofed popular movies by remaking them with children. In her earliest films, Temple performed remarkable impressions of such stars as Greta Garbo and Marlene Dietrich. While the cameras rolled, Temple's mother would be on the sidelines, encouraging Shirley to "Sparkle!"
Shirley is 82 years old and still looks amazing.
*******************************************************
I won a giveaway when the Miracle makeover event was featured at Beverly's Blog, How Sweet the Sound, August 28th.
Roberta at, Con-tain-it had a giveaway for this special event and I was the lucky winner.
This is the lovely dresser set that I won.
The photo is my daughter at five.  I love this sweet gift.
Roberta is an expert at organizing just about anything. She is all about creating order out of chaos.  Please check her Blog to see what she can do.
Roberta
If you saw this on my pink Saturday post, I confess I made an error on who gave this giveaway. (now corrected) I wanted to post it today with the correct info.
I hope I am forgiven. smile!!!
Happy Blue Monday
Love, Jeanne